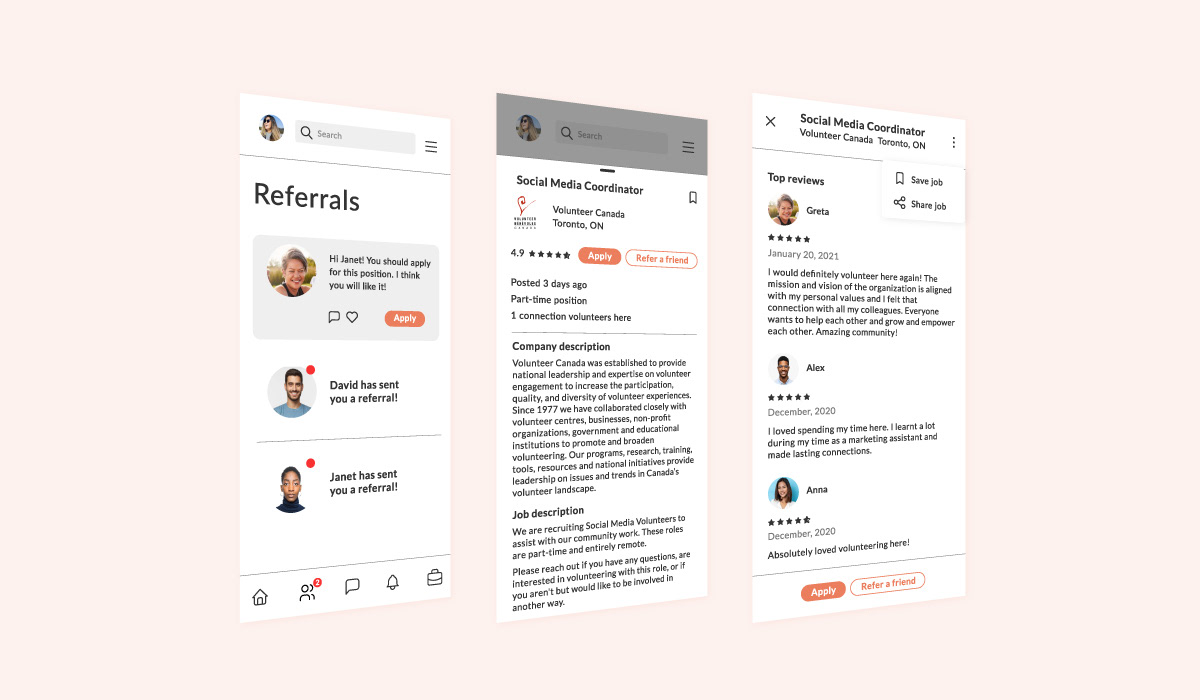 Project goals and value proposition
Problem user is currently facing:
"I'm wasting too much time searching for volunteer opportunities that are close to home, match 
my interests, have a strong community and are with credited organizations."
What makes our product unique?
Integrating a social aspect to the volunteer app where users can communicate with fellow 
volunteers through syncing with contacts, enabling friend referrals and digitizing the favoured 
"word of mouth" method of finding opportunities.
Vision of how to tackle problem:
Build an app with refined search and social features that aid in the lengthy search process, so 
that users can dedicate their valuable time to personal growth and what matters most – giving 
back to the community.

- Refine search / Questionnaire / Narrow down options
- Proximity of opportunities
- Alignment with career and/or interests
- Summer time optimal time of year
- User friendly / Ease of use
- Organized, honest, and thorough job description
- Interaction/feedback/reviews from past volunteers
- Having flexible/multiple options within an organization based on hours of volunteering needed
- Location-enabled feature
- Open communication within a community
- Having organized and thorough job description
- Reviews (and contact info) feature for past/current volunteers and staff
- Being able to search similar alternative/suggested jobs based on the recent job search and a 
certain criteria (i.e hours required)
Based on pain points, goals, and conducting interviews, we developed two personas: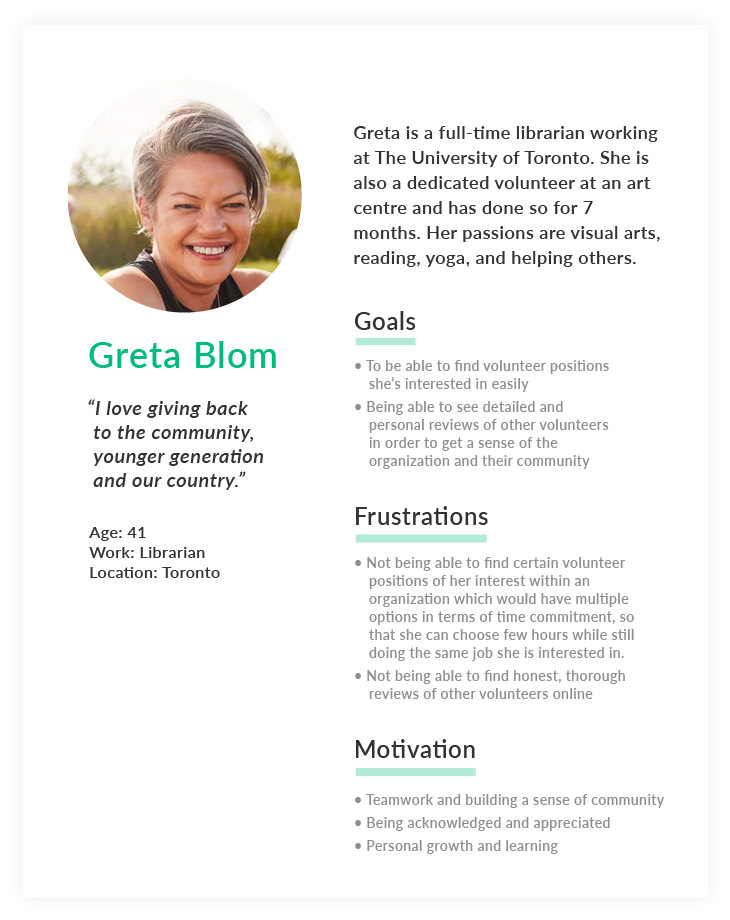 After gathering information from our personas for their goals, motivations, and frustrations, we started thinking about the structure of our app and did content audit, card sorting, and tree testing. We created a hierarchical structure that shows the overall IA scheme.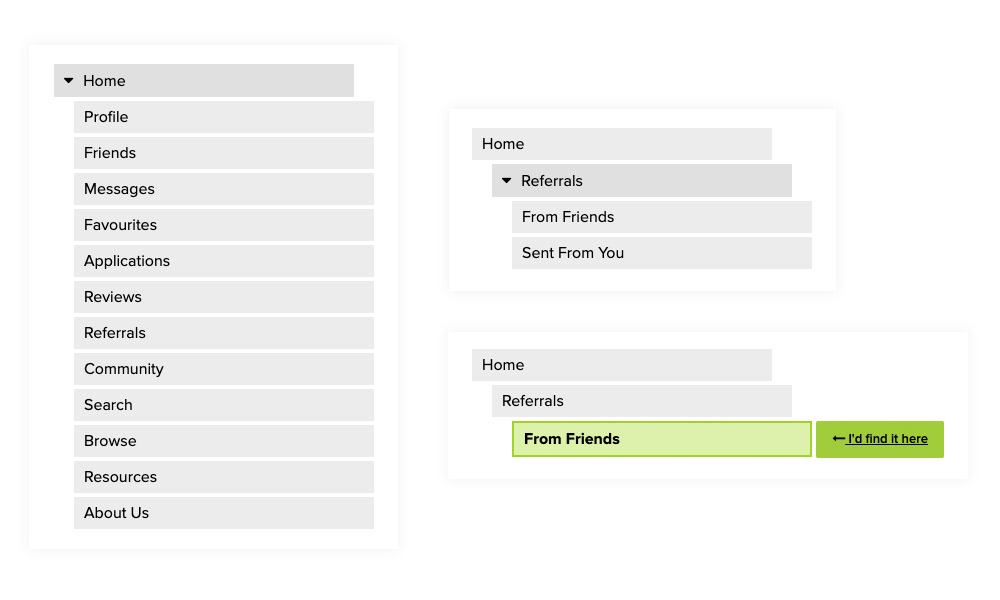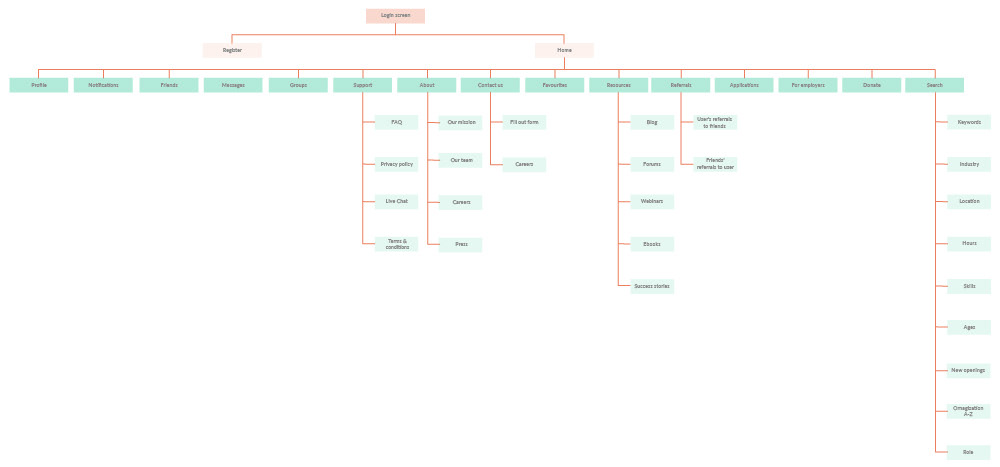 Task flows for creating/editing profile and applying to a friend's job referral from app notification.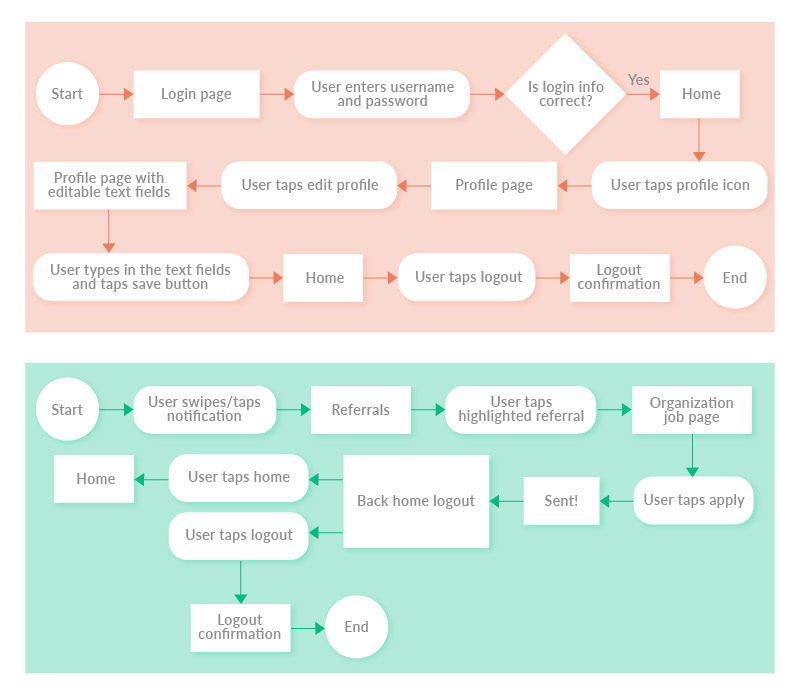 From testing our sketches, we noticed a few things:
- For the organization profile, functions like 'Favourite' and 'Refer a friend' need to be added. 
- Organization profile page is too busy.
- Placement of buttons need tweaking. 
- Notification page is unrecognizable. 
- User is unable to recognize what page they are on.
​​​​​​​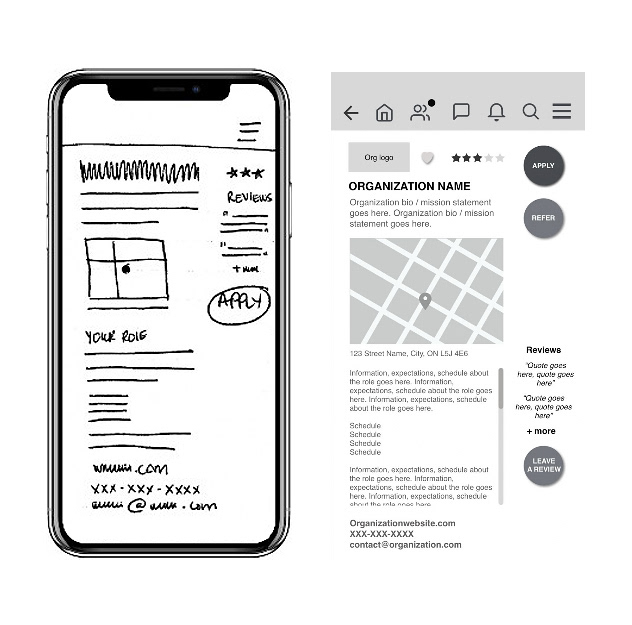 Having visual design and branding experience, I decided to design a logo for this app. I put together a mood board that represents feelings of warmth, friendly and humanistic. This mood board helped me pick primary and secondary colours and set the visual style.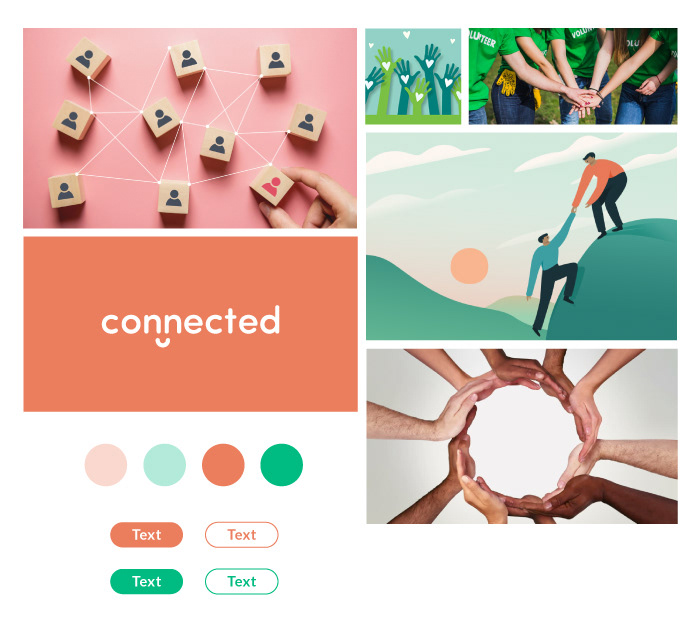 Given the amount of time we had to work on this project, I would definitely like to do more usab

ility tests and be a

ble to gather more insight on how such an app can be of more value to volunteers.